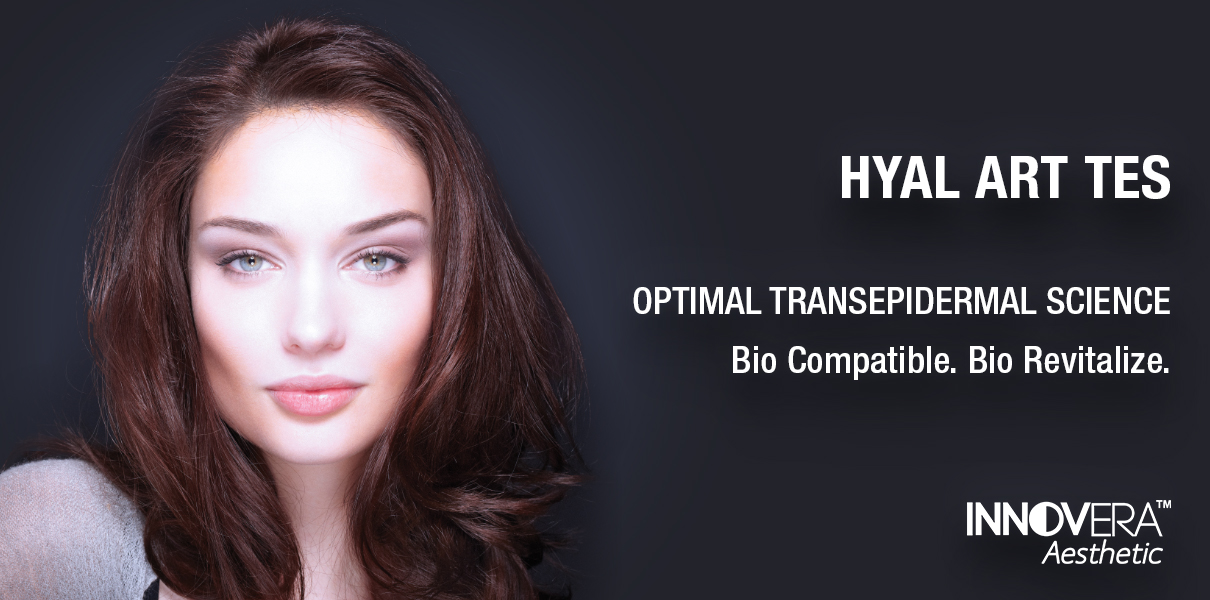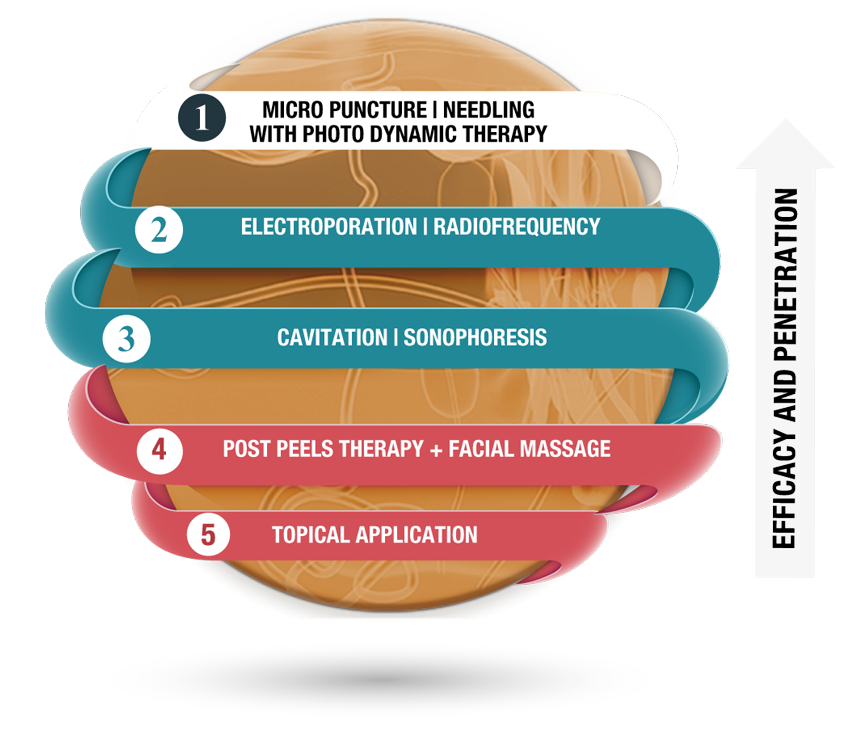 UNDERSTANDING TRANSDERMAL THERAPY
DELIVERY OF ACTIVES INTO THE DERMIS.
Transdermal is a route of administration wherein active ingredients are delivered across the skin into the dermal microcirculation layer. The uppermost layer of one's skin, called the stratum corneum is 90% of the cause of the blockage of the penetration of active ingredients into the microcirculation layer. To enable effective delivery, specific techniques and devices are used to open up the intercellular route.
PURITY AND PHYSIOLOGICAL PH
Purity and in some instances, sterility, are a requirement for transdermal solutions. Dermeso as a brand has made it a priority to increase the integrity of the active ingredients by allowing its solutions to undergo sterility via microfiltration method as gamma and heat destroy the actives, most especially peptides, vitamins and amino acids. Dermeso, as a brand, offers elevated efficacy by consistent good manufacturing practice of making sure the ph of the solutions are bio-compatible to the dermis. The dermis requires solutions to be between 6-7.5. Other solutions in the market have low or higher ph making the patient experience very uncomfortable and more likely to undergo irritation.
BALANCED BIO FUNCTIONAL ACTIVES.
Dermeso Aesthetic Solutions is now formulated with biomimetic cellular regenerating proteins comprised of amino acids and peptides, fatty acids, antioxidants, vitamins, terpenoids, gallates, coenzymes and nucleotides. Amino acids and peptides keep the collagen and elastin's regenerative capability active and is essential to maintaining a desired weight loss, a firmer, youthful skin and vibrant hair.
ETHICAL ECO SOCIAL RESPONSIBILITY.
Dermeso Aesthetic Solutions is ultra pure and is devoid of propylene glycone - an ingredient that other mesotherapy companies still use. We use green eco solvents and our solutions are ethically manufactured with no paraben, phenoxyethanol and polyethylene glycols.